Crane safety systems
Avoid accidents on site
For round-the-clock crane safety on site, choose robust and reliable crane anti-collision systems, cameras, anemometers and display units.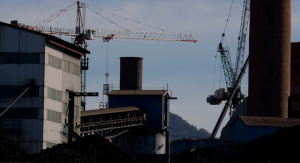 We sell, rent, install, calibrate and service SMIE products. Since 1985, SMIE has become the tower crane anti-collision specialists. Thousands of SMIE systems have been sold and used on every type of crane around the world – and they're now available for any site around Australia.
SMIE continues to innovate and invest in new technologies. As building sites become more complex – often hiring several contractors and cranes – site managers need more from their equipment. And any crane anti-collision system you choose needs to ensure total crane safety, without hindering your worksite output.
Leading crane safety systems
Our advanced anti-collision devices for cranes can help you run a safer, more productive site. The exclusive range includes:
Anti-collision and zoning systems: These devices can be configured to slow down and stop cranes when travelling towards other cranes or structures. They protect your plant's expensive material-handling equipment and help your operators avoid accidents in cab-operated cranes. When a collision risk appears, the system stops the crane's movement. It's the smarter way to avoid crane accidents.

Supervisor: Simply install the supervisor system to the site office and connect it to the anti-collision network. It equips site supervisors with all the information they need about any events related to crane operations. Overrides, failures, interference, free slew and other issues can be identified. The system can also provide weather data and other useful information. All information is recorded and held in a database, for later retrieval and reporting.

Display units: The DLZ342 is SMIE's latest innovation and a new concept in the market. It simplifies work on-site and is packed with features, including display, recording and zoning. The three-in-one device boosts productivity and safety on-site, making it an essential item for your team.
We also stock anemometers and hook, trolley and jib cameras. And we offer crane operator training for your team.
If you're unsure of what you need, our knowledgeable team are happy to provide obligation-free advice.