Titan places a high value on the safety and welfare of people.
We are determined to achieve a LTIFR of zero through the application of an integrated and comprehensive risk management system which incorporates measurable objectives and targets that are aimed at the elimination of work-related injury and illness.
All Titan employees are certified competent for the work they undertake and are trained to complete Risk Analysis and set up SWMS for all job tasks. Toolbox Talks prior to the commencement of work on any site is mandatory.
Certifications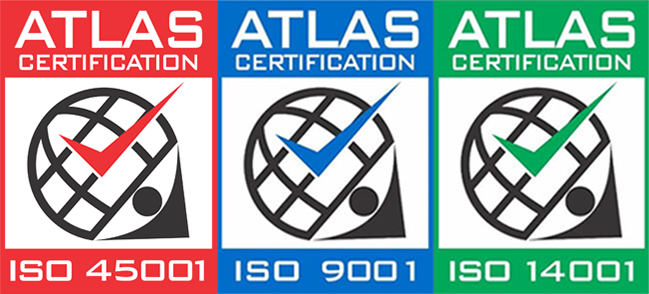 Titan Cranes & Rigging Pty Ltd (Titan) operates a Management System that complies with the requirements of the following:
ISO 9001:2015 (Quality Management Systems)

ISO 14001:2015 (Environmental Management)

ISO 4501:            (Safety Management)
Scope of certification
Titan's scope of certification includes the provision of services to the Building Industry for both Civil and Construction works as well as the maintenance of established buildings such as Wind Farms.  Hire and sell tower cranes (and related auxiliary equipment such as slings, chains, brick cages, man boxes, etc.), hoists (both man and materials hoists) and generators. Provide specialised engineering work including the design and development of auxiliary equipment (such as ties, bases, kibbles, etc.). Provide skills training (such as crane driving and rigging)
Continual Improvement
At Titan Cranes & Rigging Pty Ltd, we commit to continual improvement in our Health & Safety, Environmental and Quality performance, in line with the commitment of the Board of Directors.
Quality Assurance Objectives
In maintaining our philosophy of high performance and customer satisfaction, we strive to always realise the following Quality Assurance objectives:
Meet customer KPI's where documented

On time delivery of product and services

Implement contingency plans to cater for interruptions on work sites

Identifying and implementing as appropriate, new innovations

Polite and respectful personnel obeying procedures and work instructions
The above objectives will be realised through:
Complying with laws, regulations and other relevant requirements including our Safety, Equal Opportunity and Anti-harassment, Environmental, Fitness for Duty and Drug and Alcohol Policies;

Implementing an effective integrated QMS;

Managing risks and impacts through improvement programs and training;

Reviewing this "Policy" and the "Objectives & Targets" on an annual basis; and

We will actively communicate the requirements of this Policy to personnel and to relevant stakeholders and encourage their input to maintain an ethos of continuous improvement.
Auditors
ATLAS Certification is an independent Australian Certification Body providing Quality, Environmental and Occupational Health & Safety Management System Certification in a wide range of industries across Australia.
ATLAS Certification provides its services under accreditation of JAS-ANZ to ensure the impartiality and integrity of its Certification processes as well as the competence of its Auditors, who are selected on the basis of substantial and relevant industry, management and auditing experience and subject to continual evaluation of their performance.