Australian Crane Specialist Titan Cranes featured in International Cranes magazine December 2016 Site Report.
International Cranes magazine Site Report "Fast and Quiet" for December 2016 featured Hickory Group's La Trobe Street project.
Titan Cranes delivered a Jaso J-380PA tower crane with a capacity of 36 tonnes at 18.8 m radius with its 30 m boom in a three-fall rigging condition. Electrically driven, this tower crane is much quieter than a diesel powered crane.
According to The Site Report, "Specialist Titan Cranes and Acoustic Logic engineers conducted extensive sound modelling to ensure that it would meet the council's strict noise limits."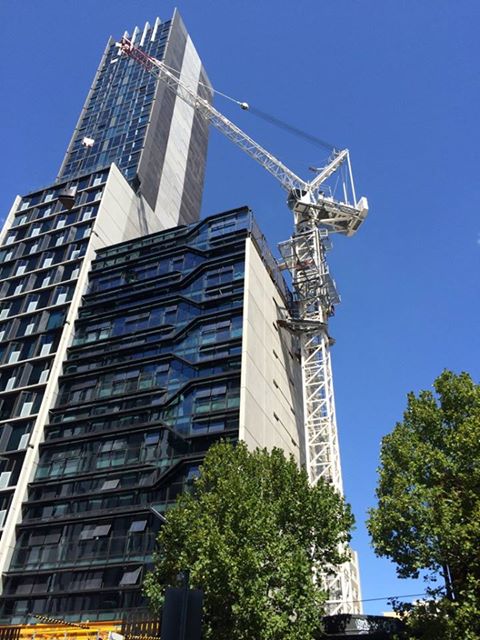 "Four specially-designed tie collars had to be used on the 137 m tall building. Space restrictions meant the high freestanding capacity possible with the combination of the Jaso TSR20 standard tower system with large base tower sections could not be used. The proximity of surrounding buildings meant that, until the climbing crane reached a height of 75 m, the 30 m short jib had a steep out-of-service position which required a specially designed weathervane sail at the end of the jib."– International Crane Magazine "Fast and Quiet" Site Report
To view the full article, visit International Cranes & Specialised Transport magazine archive.