Project Description
This was the first project undertaken by Titan Cranes & Rigging in SA with Hindmarsh Constructions.
 The Project and structure is "World Class" in Design and Construction. The Facia of the structure is certainly eye catching and after fabrication overseas, transport and pre-assembly in Adelaide to erection configuration.
The Project is significant on the Adelaide CBD landscape – The Structure also gaining some notoriety with the project design now gaining International Status by finishing high in Architectural awards overseas and nationally.
 Titan Cranes role in the project was to supply tower cranes lifting solutions and crane crew.  The crane component of this project commenced January 2011 and continued through late 2012.  At the beginning the Jaso J600 cranes supplied were the largest electric hammerhead cranes in Australia with a capacity 24t @ 25mtr radius.
The early stages of the project started with 4 levels below podium level. The research institute incorporated laboratories where the care of live animals was crucial. The works entailed the lower supporting slabs being mounted on rubber mats independent of the supporting columns to prevent vibration from traffic impacting the animal behaviour.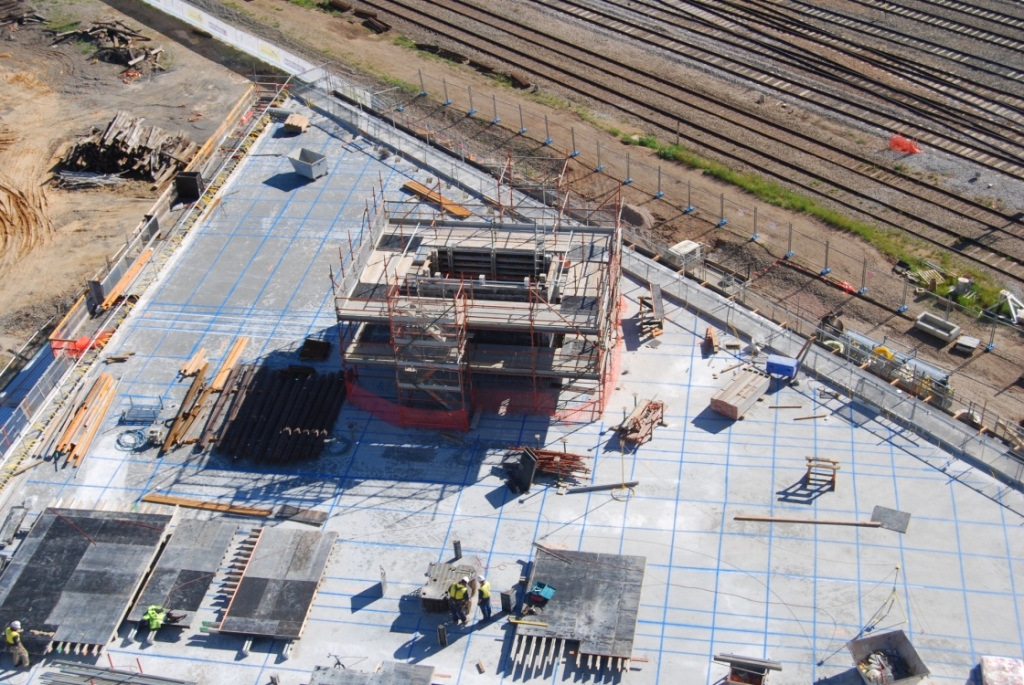 Titan Cranes and Rigging supplied crane crews for the project and the team consisted of some long term Adelaide tower crane operators. Titan erection crews coming to Adelaide from Eastern states often referred to them as being elder statesmen (nice terminology).  After some training and experience the operators got stuck in to what was a very busy cranage project.
From erection a total of 43,805 hrs crane man hours were completed on the site by Titan Cranes personnel.
Crane supervision was provided by Titan also to assist the builder in the coordination of cranes, deliveries and working with contractors on site to provide lifting solutions on some very detailed structural & facia components.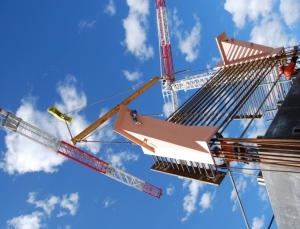 As the entire structure from level 1 above is supported by main cores & angled "Flower Columns" survey and lifting configurations were key in meeting program deadline s.